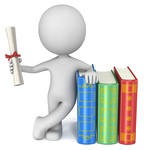 Destination Imagination yields great results for participants, who report consistently that DI was one of the most memorable and important parts of their experience.   They describe it as fun and exciting – and love the opportunity to compete against teams from around the world.
NSBA - the National School Boards Association - has published a great article about Destination Imagination in their public advocacy blog:
Read more: National School Boards Association: Full STEAM Ahead with...

You see the unique and talented individual your child is, and want to give him or her every opportunity to grow, learn and prosper. The Destination Imagination program not only encourages creativity and self-awareness, but it teaches patience, flexibility, persistence, ethics, respect for others and the collaborative problem solving process.

As a leader in your school district, your budget is tied to the success of your students in and out of the classroom. Destination Imagination programs meet national education standards and have been shown to improve student performance.
The Destination Imagination Challenge Program is an easy and cost-effective way for school administrators to complement the curriculum and teach kids 21st century skills. It provides opportunities for kids to learn how to work together, solve problems effectively and experience the creative process.
Read more: I am a school administrator. How can DI help my District?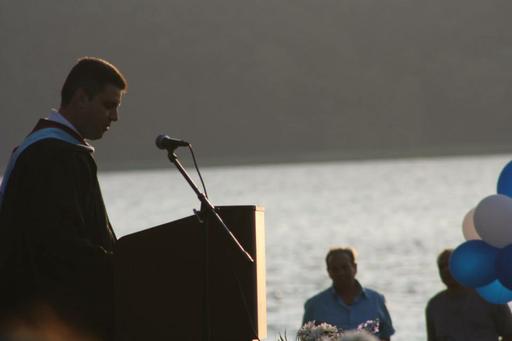 John Falino, Principal and International Baccalaureate (IB) World Head of School at Dobbs Ferry High School, has featured Destination Imagination on his blog, focusing on how DI fits into today's educational paradigm, which is so dominated by concerns of student assessment, teaching of 21st Century Skills, and concerns of whether students are getting the well rounded education which they deserve.
My interest is on the types of 21st century "survival" skills (T. Wagner) that students develop as a result of participating in DI. These skills include problem solving, collaboration, communication, curiosity/imagination, and self-direction/initiative. There's so much talk these days about the how we measure and assess these "soft" skills and the types of authentic experiences that schools provide for students to develop them. It's not only in-line with what I think is trying to be accomplished with the CCSS, but is also in-line with what I know we value as an IB World School. In fact, DI is a perfect complement to IB.
Read More: Authentic Intellectual Experiences: Destination Imagination

The opportunities you give your students impact them on a daily basis and provide them with knowledge and experience that can last a lifetime. Destination Imagination encourages kids to have fun, take risks, work with others and identify each individual's personal strengths.
Our Challenges are engaging, fun and inclusive. Each child finds their place within the team and is able discover and display his or her unique abilities and talents in ways they may never have imagined.
Read more: I am a teacher. How can I use DI with my students?