What is DESTINATION IMAGINATION OF NEW YORK™?
DESTINATION IMAGINATION OF NEW YORK, INC. (NYDI) is a not-for-profit corporation dedicated to providing opportunities for children to work together to solve unusual and stimulating challenges. We believe that the creativity, persistence, and cooperation needed to complete the Destination Imagination, Inc. sponsored Destination Imagination® team challenges will empower students to be more successful problem solvers in their own lives, and in their futures. We are committed to the idea that all students who complete a solution to present to the appraisers are WINNERS! We therefore, conduct training sessions for team managers and appraisers, and a tournament that is as child-centered and nurturing as possible. Sportsmanship, team cooperation, and risk-taking are highly valued as part of the challenge solution experience. DESTINATION IMAGINATION OF NEW YORK supports and applauds the INTERFERENCE prohibition outlined by the Destination Imagination Rules of the Road. The pride which is gained by a teams complete ownership of its solution is our goal.
DESTINATION IMAGINATION OF NEW YORK, INC., an Affiliate of Destination Imagination Inc., is a 501(c)(3) organization and entitled to receive tax deductible contributions.  Please see our GuideStar Nonprofit Report for details.
How do I join?
Easy! Just click here to get started:
Who can I contact for more information?
For additional information about the Destination Imagination® program, please contact our Affiliate Director or your Regional Director:
Affiliate Director: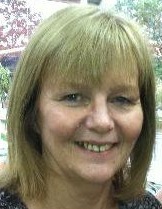 Sue Brailey
22 Cortlandt Manor Road
Katonah, NY 10536
(914) 346-7257
[email protected]
Regional Directors:
Each region of New York has its own Regional Director who is responsible for teams in his or her area.
What staff positions exist within the organization?
Affiliate Growth Director
Social Media Manager
Treasurer
Services of DESTINATION IMAGINATION OF NEW YORK, INC:
Our office functions year round to provide support and assistance to teams, team managers, appraisers and others. We provide members with the opportunity to borrow, on ten day loan, any books, videos and other materials from our Lending Library. All items included in the library are copyrighted and therefore, are governed by existing copyright law. A complete listing of resources is available at Lending Library.

We sponsor Team Manager Training sessions annually, and will also provide assistance to individual teams at their own school. The Director will provide demonstration lessons using the Destination Imagination Curriculum for any member school. Presentations for students, faculty, parents, and boards of education can be arranged through the Director.  NYDI exists to creatively find resources for teams and team managers in need, we are proud to say that no team has ever asked for something we could not find a way to provide!

Appraiser Training is also an annual event.  NYDI boasts a large and dedicated judging corps which represents our service area geographically. Appraisers are recruited from all walks of life, and all backgrounds. Many appraisers from this region have been selected to appraise at the Affiliate Tournament and Global Finals events. Each member school must provide the name of one appraiser for each team it sends into competition.  In this way our appraisal team is renewed annually, and always reflects our membership. When needed, appraisers with special expertise in a particular field are actively recruited.

The Affiliate Tournament (also know as NY State Finals), held annually in the spring, is considered a Creativity Celebration!  Each team member and team manager receive recognition in our tournament program. Each team member and team manager receives a certificate of participation. First, Second and Third place teams in each Challenge and Level are awarded medals for team members. The culminating event of each season is our Awards Celebration, when the creativity of every team is celebrated with music, dancing, and recognition in the form of awards.
Team which excel at the Affiliate Tournament are awarded the opportunity to advand to Global Finals - which is run annually by Destination Imagination Inc.