Who We Are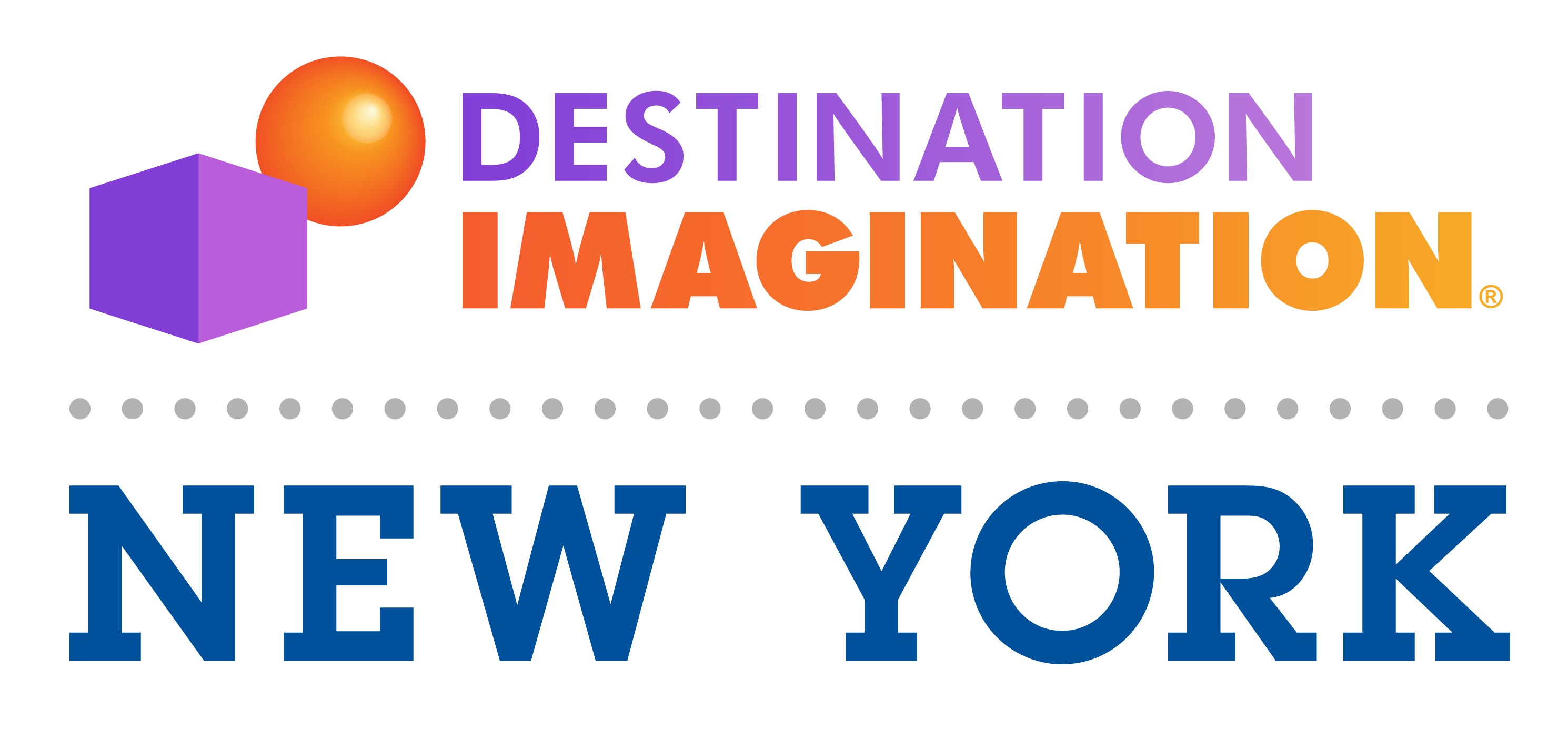 DESTINATION IMAGINATION OF NEW YORK, INC. is the New York affiliate of Destination Imagination Inc.: The world's largest non-profit, volunteer-driven organization devoted to creating educational programs in which student teams gain practical life skills through solving complex open-ended Challenges and presenting their solutions at Tournaments.
Our community and school-based youth program begins in early fall when the year's Challenges are issued. Teams of up to seven students organize, choose their challenge and work for months honing their solution. Volunteer team managers (parents, teachers or community volunteers) facilitate the group, but cannot give technical or other assistance. Teams present their solutions at local, regional and state tournaments, which narrow the field to about 15 teams from each state or international affiliate. These teams compete in the ultimate creativity showdown, Global Finals, each May.
The Destination Imagination® competition has two components:
Instant Challenges teach students to respond quickly to the unplanned event by requiring them to solve a fun, surprise challenge on the spot. Teams must work together to quickly assess the situation and generate an appropriate and creative response within just a few minutes.
Team Challenges require teams to utilize each member's skills in such diverse areas as art, writing, technology, performance, engineering, and music to create a unique solution that can take from several weeks to several months to develop. Students learn to work together as they practice project management skills by meeting deadlines imposed by tournament dates and completing their solution within a specified budget. Teams present their solutions before a live audience and panel of appraisers. Scoring is based on criteria specified in the challenge, which usually includes analysis of the team's innovation, risk-taking and teamwork.
Destination Imagination is inclusive and inexpensive. Membership categories are designed to allow for the greatest number of participants possible. Program costs are minimal and funds for DI can be raised in a variety of ways (see our FAQ for ideas on fundraising). Considering the countless benefits Destination ImagiNation® offers, it is certainly one of the best values in education today. 
Our Mission
To engage participants in project-based challenges that are designed to build confidence and develop extraordinary creativity, critical thinking, communication, and teamwork skills.
We inspire and equip students to achieve anything they can imagine in life.
We offer seven exciting standards-based Challenges in STEM, Improv, Visual Arts, Service Learning, and Early Learning. Each Challenge is open-ended and enables students (K-university) to learn and experience the creative process from imagination to innovation. In solving our Challenges, teams learn important 21st century skills which will prepare them for a brilliant future. Students have fun and gain confidence in their ability to solve any challenge.
NYDI is the New York affiliate of Destination Imagination Inc.: a non-profit, volunteer-led, cause-driven organization.