---
The best way to understand the magic of Destination Imagination is to see it, hear it, and experience it! Take a walk through DI's creative universe, where no idea is too lofty and nothing is off-limits.
Where will your imagination take you?
"School taught me that I have a brain, but DI taught me how to use it."

Erin Coyer, DI Alum
Destination Imagination in Action
---
Team Challenge Experience
---
What does a DI Solution look like?

Here's a winning example:
---
Check out the 1st Place Global Finals solution to 2019's Scientific Challenge, Medical Mystery.
In this Challenge, teams were asked to:
Research the human body and medical conditions that affect the human body.
Create and present a story about a medical mystery that affects a human character.
Design and build a representation that shows the medical mystery and at least one symptom.
Present an action or scene that is shown from two or more perspectives at the same time.
Create and present two Team Choice Elements that show off the team's interests, skills, areas of strength, and talents.
The Solutions to this Scientific Challenge were all incredible, and this one took the gold!
"NYDI is more than just a program, it is a way of life. From constantly hearing 'There is no NO!', you begin to stretch your mind in ways you never thought possible. I've built friendships that have lasted years, a growth mindset to get me where I am today, and the creativity to make every day tasks fun!"

Samantha Smith, DI Alum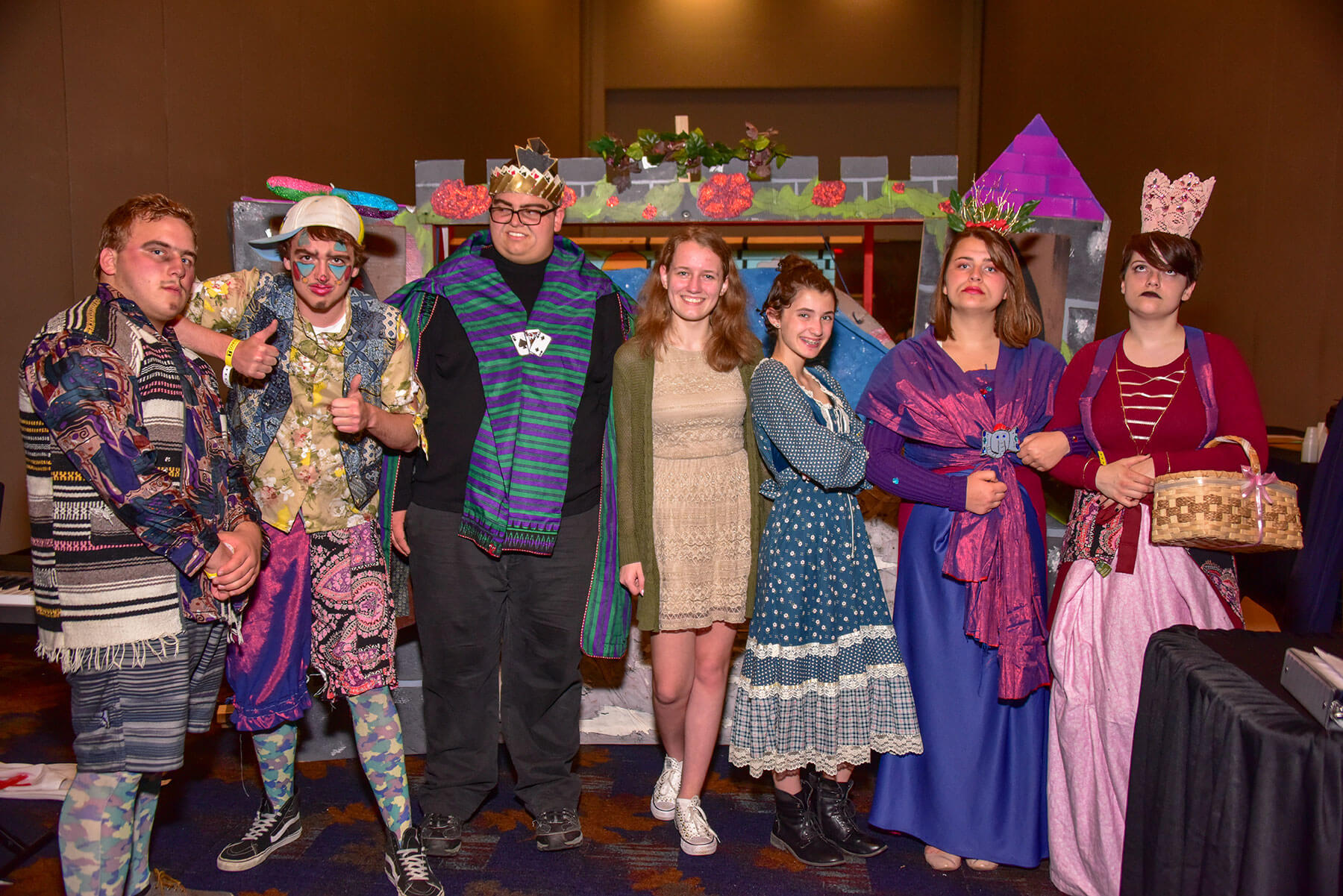 "It is amazing to observe the transformation that DI participants undergo as the year progresses and their Challenge solutions begin to take shape. Watching them present solutions at tournaments is awesome - I am always wowed by their level of creativity!"

Nancy Woeckener, DI Volunteer
"DI is what was missing from school for my son. He needed the creative outlet DI gave him. I'm grateful for all he (and I) learned from being involved with DI."

Risa D'Amaso, DI Parent and Team Manager
"DI is my foundation. Whatever situation life throws at me, I approach with a can-do, problem solving, innovative attitude. DI helped me develop confidence at a young age to become the outgoing public speaker I am today. My experience in DI pushed me to think on my feet, use humor and think strategically in my job as a social worker. I am fortunate to have lifelong friendships that all began in DI - my former teammates are my biggest supporters and keep me grounded almost 20 years later! We continue volunteering our time at tournaments each year knowing that kids deserve the opportunity to expand their horizons with imagination and the experiential learning that is DI. "

Shannon O'Connor, Alum