Program Information:
For information about our programs please use the Contact NYDI button to the right. Alternatively you can directly contact our affiliate director, or your regional director:
Affiliate Director: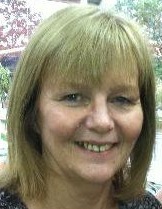 Sue Brailey
22 Cortlandt Manor Road
Katonah, NY 10536
(914) 346-7257
affiliatedirector@nydi.org
Regional Contacts:
NYDI has as dedicated group of Regional Directors who are tasked with support the teams in their geographic area.
NYDI Board of Trustees:
DESTINATION IMAGINATION OF NEW YORK, INC. Board of Trustees
Website Support:
For technical questions related to the NYDI website or online registration system, please contact our webmaster:
Webmaster:
Josh Diamond
(914) 486-8282
webmaster@nydi.org
Our Mission
NYDI is the New York affiliate of Destination Imagination Inc.: a non-profit, volunteer-led, cause-driven organization.
We inspire and equip participants to achieve anything they can imagine in life.
We offer seven exciting standards-based Challenges in STEM, Improv, Visual Arts, Service Learning, and Early Learning. Each Challenge is open-ended and enables students (K-university) to learn and experience the creative process from imagination to innovation. In solving our Challenges, teams learn important 21st century skills which will prepare them for a brilliant future. Students have fun and gain confidence in their ability to solve any challenge.