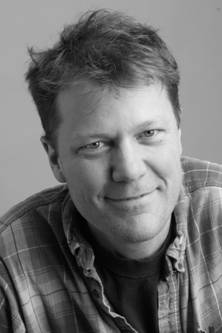 Drew and his wife, Julie, who reside in Dobbs Ferry, became smitten with DI through years of traipsing after their kids to DI tournaments. "Like many 'newbies', I couldn't pinpoint exactly what drew me to these spectacles, at first. But eventually I saw, it's not the extraordinary power DI kids develop to create and innovate, it's who they become as human beings en route to becoming problem-solvers."
Drew regularly uses DI 'Instant Challenges' in his volunteer work with middle and high schools to engage students in deeper conversation about the dynamics of teamwork, college preparation and career. It works like a charm to engage the gifted, children with special needs and every other child in between. Separately, Drew's used his professional marketing skills in recent years to help both the state and national DI organizations and looks forward to doing so in his new position as chair of the the NYDI Board.
Our Mission
NYDI is the New York affiliate of Destination Imagination Inc.: a non-profit, volunteer-led, cause-driven organization.
We inspire and equip participants to achieve anything they can imagine in life.
We offer seven exciting standards-based Challenges in STEM, Improv, Visual Arts, Service Learning, and Early Learning. Each Challenge is open-ended and enables students (K-university) to learn and experience the creative process from imagination to innovation. In solving our Challenges, teams learn important 21st century skills which will prepare them for a brilliant future. Students have fun and gain confidence in their ability to solve any challenge.