Frequently Asked Questions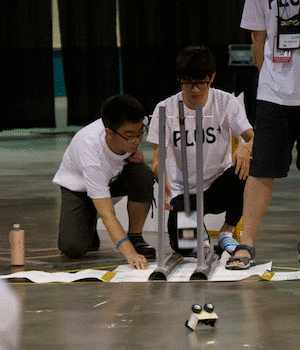 You see the unique and talented individual your child is, and want to give him or her every opportunity to grow, learn and prosper. The Destination Imagination program not only encourages creativity and self-awareness, but it teaches patience, flexibility, persistence, ethics, respect for others and the collaborative problem solving process.
Destination Imagination's programs teach kids how to work in teams during or after school to solve hands-on creative challenges and help children improve their self-confidence and communication skills. Our participants form strong bonds with their teammates and often build friendships that can last a lifetime.
Talk to your school or contact us about starting a DI program today!
Our Mission
NYDI is the New York affiliate of Destination Imagination Inc.: a non-profit, volunteer-led, cause-driven organization.
We inspire and equip participants to achieve anything they can imagine in life.
We offer seven exciting standards-based Challenges in STEM, Improv, Visual Arts, Service Learning, and Early Learning. Each Challenge is open-ended and enables students (K-university) to learn and experience the creative process from imagination to innovation. In solving our Challenges, teams learn important 21st century skills which will prepare them for a brilliant future. Students have fun and gain confidence in their ability to solve any challenge.