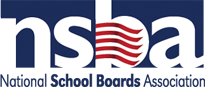 NSBA - the National School Boards Association - has published a great article about Destination Imagination in their public advocacy blog:
DI is complex and not easily distilled into a simple sound bite. It is STEAM on steroids for students from elementary to university levels: After rounds of regional competition, DI's culminating tournament activity, Global Finals, is a multi-day marathon of mind-bending challenges that tap students' ability to lead, problem-solve, think creatively, and work cooperatively with others.
You can read the full article at NSBA PUBLIC ADVOCACY UPDATE: Full STEAM Ahead - Destination Imagination
Our Mission
NYDI is the New York affiliate of Destination Imagination Inc.: a non-profit, volunteer-led, cause-driven organization.
We inspire and equip participants to achieve anything they can imagine in life.
We offer seven exciting standards-based Challenges in STEM, Improv, Visual Arts, Service Learning, and Early Learning. Each Challenge is open-ended and enables students (K-university) to learn and experience the creative process from imagination to innovation. In solving our Challenges, teams learn important 21st century skills which will prepare them for a brilliant future. Students have fun and gain confidence in their ability to solve any challenge.