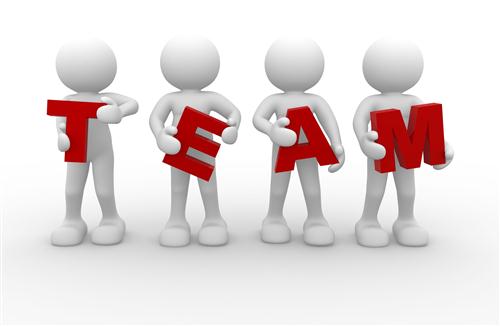 Congratulations on your decision to start a Destination Imagination team!
Here's how to begin:
1. Get a Team Manager:
Every Destination Imagination team needs at least one adult to be a Team Manager to facilitate the teams operations.
Some special cases:
If none of the above are the case, then you need to buy your Team Number (including Program Materials) and pay the NY Affiliate Fee:
Destination Imagination Inc. Fees
 
Competitive
Teams
Rising Stars
(K-2)
Team Number & Program Materials
$105
$105
New York Affiliate Fee
$80
$15
Total Payable to DI Inc. 
$460
$155
There are three ways to do this: 
 
Purchase your Team Number online using ShopDI.org
This is the fastest method!
 

All options accept payment by:

Credit Card

Check

Money Order
Purchase Order
Wire Transfer

OR
 
 
 
 
Download our Start a Team Application
Fax to: +1 (856) 881-3596 or Email to: AskDI@dihq.org
   
OR
 
 
 
 
Call DI Inc. at +1 (888) 321-1503
Mon-Fri 9am-5pm (EST)
 
Note: It is very important to provide your correct contact information in this step, including:
If you don't provide complete and correct information, we will not be able to ship the Program Materials to you, and we will not be able to contact you to complete the following registration steps - so please double check that your information is accurate. 
3. Pay your Regional Fee:
Once your Team Number is purchased and assigned by DI Inc., you should receive an email about Regional Fee payment. Also, your REGIONAL DIRECTOR will contact you with further welcoming information, including instructions on how to enroll in NYDI tournaments, events and training in your area:
Regional Fees (Payable to NYDI)
Competitive
Teams
Rising Stars
(K-2)
Other Fees
Eastern Region
$275
$75
none
Central Region
$60
$25
I/C Fiesta $15
Western Region
$185
$25
I/C Fiesta $30
4. Get Trained:
We have lots of great training materials for Teams and Team Managers:
5. Get Enrolled:
Once you have completed your Team Number purchase you will be contacted with instructions on how to enroll in the Regional Tournament.
6. Get Started:
Plan your first team meeting and get your team started on solving the Challenge!
Let our great Roadmap book be your guide!