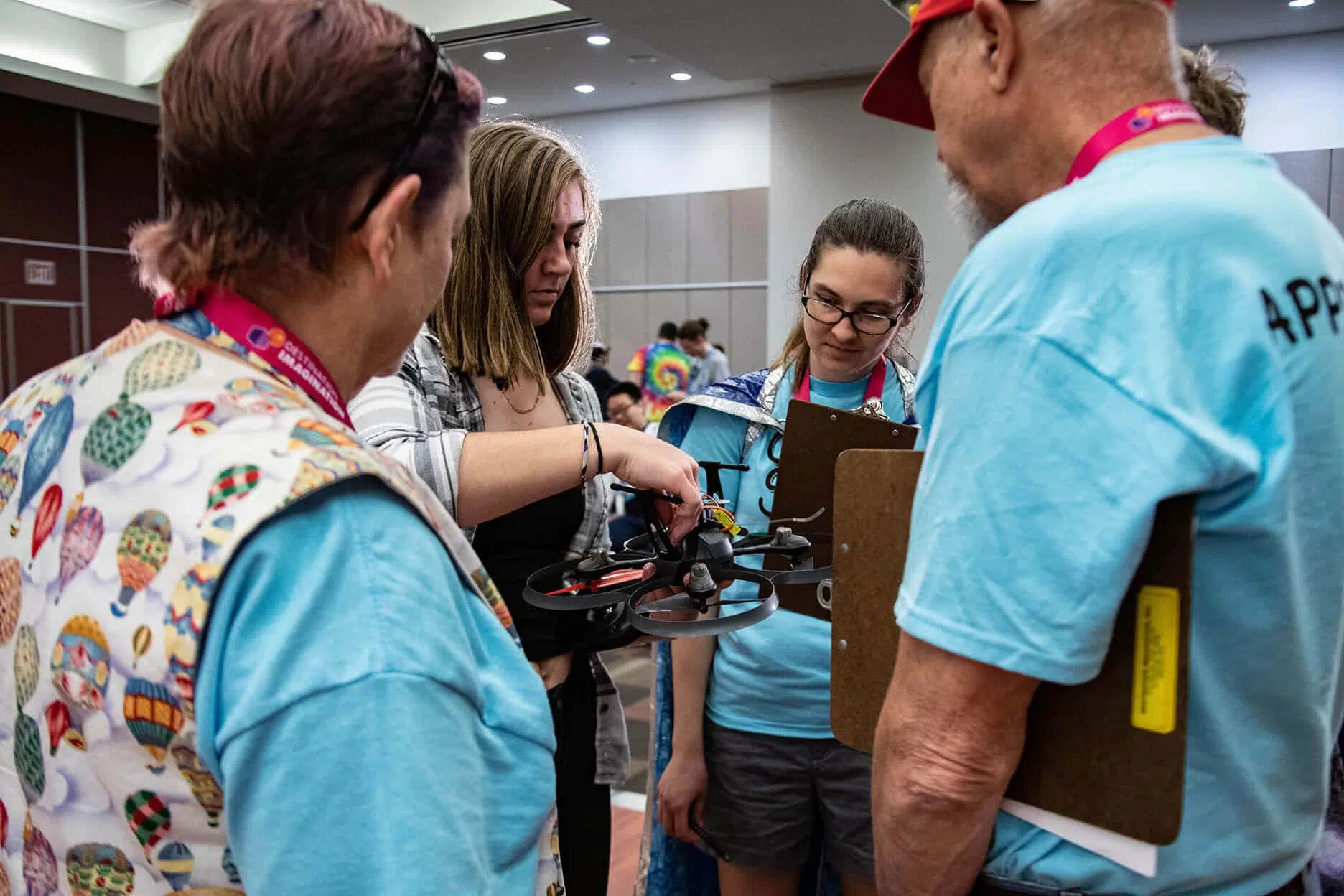 How the Challenge Experience Works
Our Challenge Experience is open to all K-12 and University students. Students form teams of up to 7 members, select their preferred Challenge, and work together over the course over several months to develop a solution to their chosen Challenge. Each STEAM-based Challenge is open-ended and enables students to learn and experience the creative process while fostering their creativity, curiosity, and courage.
The best part? Our Challenge Experience is 100% student-driven—meaning it's up to the team to develop, create, and implement their own ideas without any outside Interference.
The Technical Challenge prompts students to complete tasks by using engineering research, strategic planning, and related skills.
The Scientific Challenge blends the research and curiosity of science with the thrill and creativity of the theater arts.
The Engineering Challenge asks teams to design, build, and test load-bearing structures out of specific materials.
The Fine Arts Challenge encourages students to flex their acting, research, and artistic muscles as they create together.
Improvisational
Learn More!
The Improvisational Challenge is all about spontaneity and storytelling. Teams receive topics and produce skits right on the spot
Service Learning
Learn More!
The Service Learning Challenge is designed to engage students in public service to address real-life community issues.
Early Learning Rising Stars
Learn More!
The Early Learning Rising Stars Challenge allows preschool through 2nd-grade children to work together on performances that are complete with characters, props, and scripts.
Instant Challenge
Learn More!
Instant Challenge requires teams to engage in quick, creative, and critical thinking.